Gift Shop Volunteers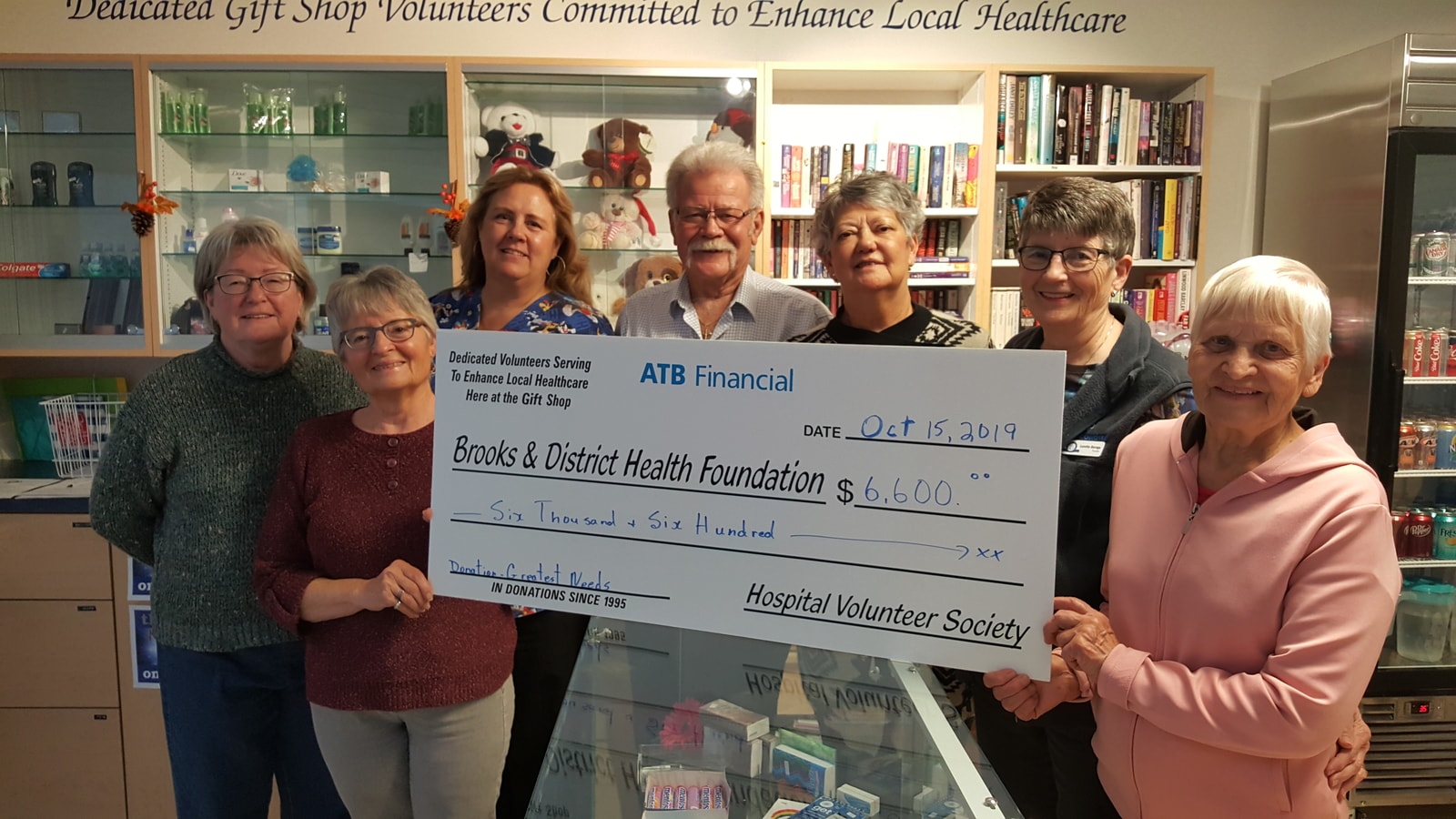 DEDICATED GIFT SHOP VOLUNTEERS
COMMITTED TO ENHANCE LOCAL HEATHCARE
Since their group started in 1989 they have celebrated many successes. This year the Brooks Hospital Volunteer Group Celebrates a Milestone, they surpassed $150,000.00 in donations to the Health Foundation!
They have always had a great group of volunteers who put in many hours at the hospital 'Gift Shop'. Some have put in 20, 30 and even 40 years volunteering!!
Each month they serve at the hospital completing anywhere from 3 hours to 20 hours each. They are always looking for more volunteers to help them. If you'd like to join their group contact Shauna.James2@ahs.ca or Phone 403-501-3207.
They have expanded their gift shop, with unique gifts, stop by and check it out.
Pictured here are Hospital Volunteer Group Members Dorthy Walton, Christine Brack, Chuck Eggen, Maria Valman along with health foundation trustees Holly Olivier-Webber, Dan Klein and Loretta Darago with our most recent donation of $6,600.00.