A 1 Lounge Revitalization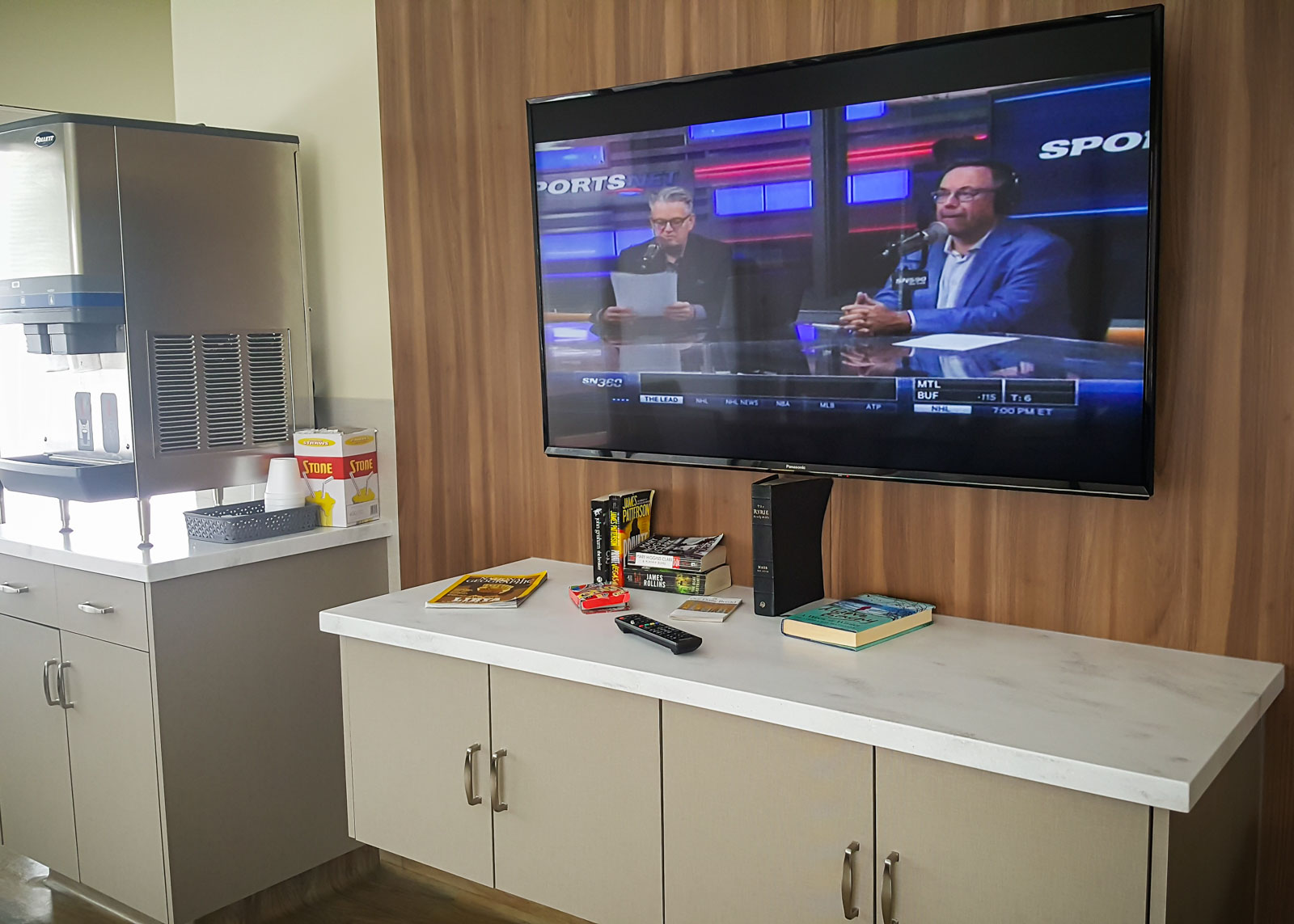 We are proud to show you results of the A 1 Lounge Revitalization.
A Local Family gave a generous donation to make this much needed revitalization possible.
Candice Hiebert gave her talent to design and decorate the project.
Dr. Don McIver gave his beautiful photographs to complete the space.
A shout out to Greg and Duane from the maintenance department for helping us with the 'process'.
Our patients and their families are really enjoying having a nice place to connect away from their hospital rooms. The Volunteer Board and Staff want to thank everyone involved in making this project so beautiful and inviting.