Shoppers Drug Mart - Shoppers Love You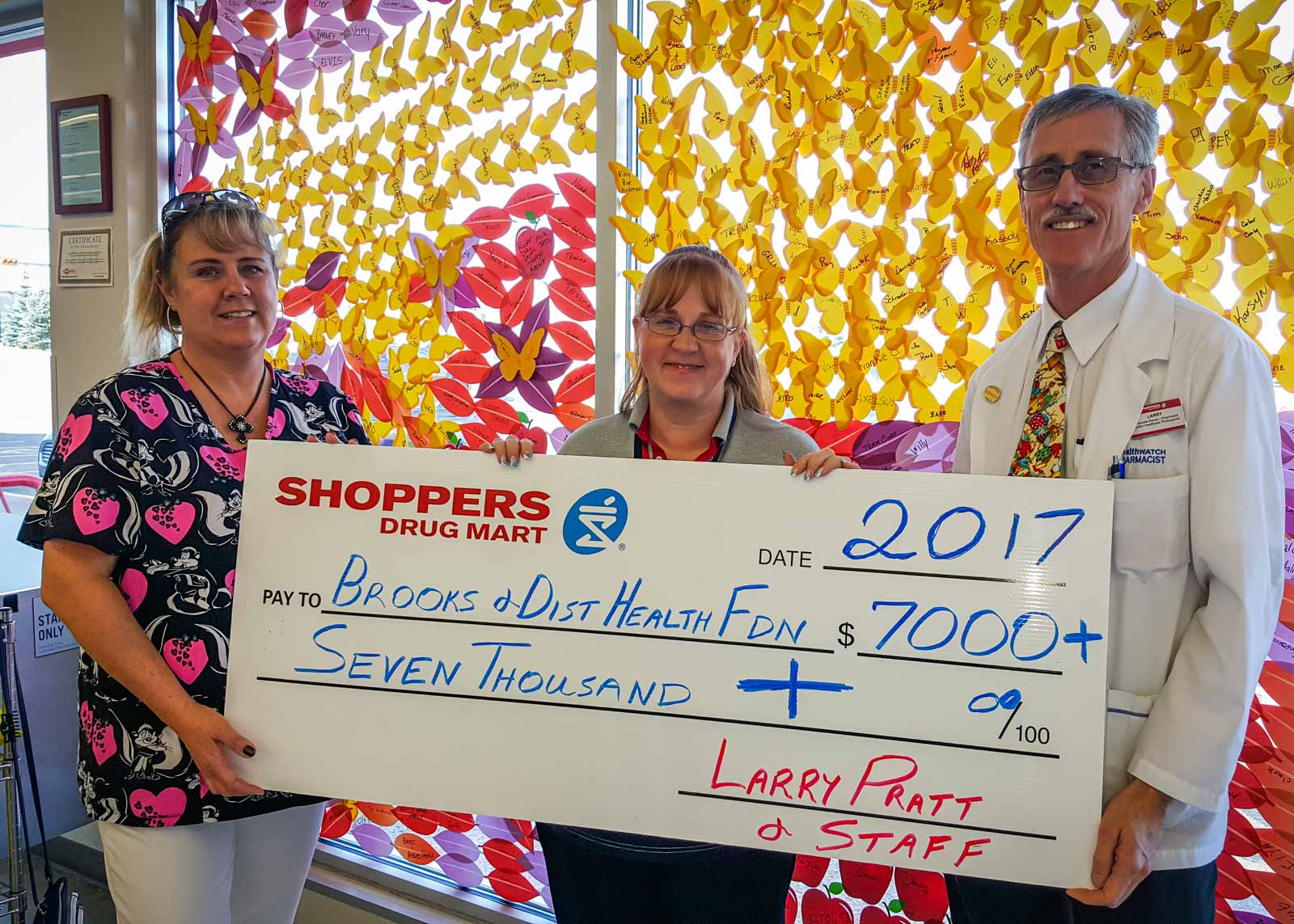 Larry from Shoppers Drug Mart asked that the 'Shoppers Love You' (formerly 'Tree of Life' Campaign) annual campaign start being a Local Fundraiser in 2011.
Since that time Shoppers here in Brooks has raised over $54,000.00 for our Maternity Unit at the Brooks Health Center.
This year Ebenezer took over the local Shoppers Drug Mart and is continuing to support the Health Foundation.
The 'Shoppers Love You' campaign is raising funds for a 'Giraffe Warmer' for our newest little residents.